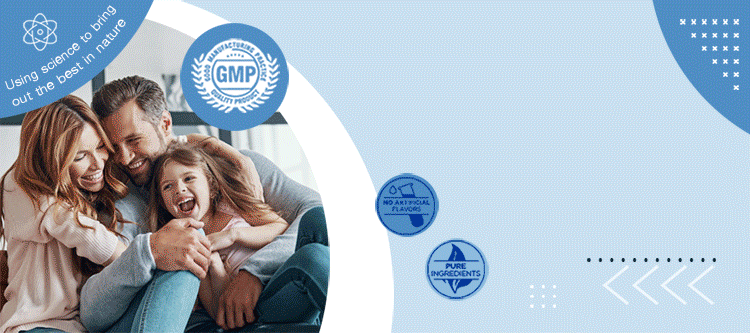 About Xtend-Life
About Us | Leading Natural Health Supplement Manufacturer
We are not a mass-market manufacturer, and we make our own products - unlike many other companies who simply put their labels on products made by somebody else.
We are Xtend-Life Natural Products
Xtend-Life is a family-owned business with the mission to provide you with a foundation for strong health and better appearance, and enhance your potential for satisfaction and enjoyment of life. You can rely on high quality, efficacy, sophistication and value for money with the dietary supplements, skincare products, knowledge and customer service you receive from Xtend-Life.
How It All Began
In 1998, New Zealand native Warren Matthews (then 51 years old) began to notice some changes in his body due to the so-called natural aging process. Although Warren had followed a fairly healthy diet his entire life, he began a quest to discover what it would take to help him reach his goal of having another 50 years of activity and enjoyable life experiences.
Teaming up with his son Lance, the pair set out to find supplement manufacturers that could produce the quality of products they envisioned. After all, nothing but the best would do.
The Story Takes a Sharp Turn
As Warren and Lance pulled back the curtain on the supplement industry to take an insider's look, they were truly dismayed. Assumptions consumers would logically make about the ingredients, safety and benefits of average health supplements found in most stores were completely wrong.
After meeting with numerous supplement manufacturers, Warren and Lance discovered:
many products are created simply to cater to public demand or perception, not because they actually do any good

many companies elected to include cheap versions of ingredients with low potency and inadequate efficacy

still more manufacturers used questionable or unacceptable manufacturing practices
That's when Warren and Lance made a life-changing decision. They chose to create their own range of nutritional supplements with custom formulas that would deliver products with the highest quality available, made from state-of-the-art, 100% safe and effective processes.
Although this meant building their own manufacturing facility and sourcing raw ingredients from around the world, father and son felt there was no other way to go.
In early 2000, Xtend-Life Natural Products (Intl) Ltd. launched with its flagship supplement: Total Balance. From there we've expanded the company and its offerings significantly taking great pride in the feedback we've received from our customers such as Monroe:
"I have taken vitamins my entire life but now realize I have wasted so much money on vitamins that were so poorly made my body probably did not even absorb any of it. Since I started taking Xtend-life, my life has changed. I have lost weight, I have more energy, I sleep better and I started doing much better in school. Thank you for changing my life and giving me great health."
Where We Draw the Line
With this kind of feedback and success, we simply refuse to do business any other way.
We are not a mass-market manufacturer, and we make our own products - unlike many other companies who simply put their labels on products made by somebody else.
You can trust the Xtend-Life name to represent:
Premium products that are pure, natural and effective

High value for your hard-earned money

Stellar customer service

Transparency, honesty and integrity with true-to-label information

Putting your needs before higher profits
With a dedicated and highly skilled staff, we look to control our own destiny so we can ensure the excellent quality and effective, potent supplement and skincare products you deserve.
How is Xtend-Life Different?
At first glance, you may think we are just one of hundreds of supplement and skincare companies around offering "standard" products. However, a closer look reveals a very different picture:
Our research and development specialists create sophisticated, exclusive formulas you won't find anywhere else.

Every product is made in full compliance with applicable standards.

We produce our products in our own state-of-the-art multi-million dollar facility.

Our manufacturing and distribution facilities are registered with the U.S. Food and Drug Administration (FDA)*. We are compliant with all FDA requirements, including GMP (Good Manufacturing Practices) for Dietary Supplements.

Xtend-Life is also a member of the Natural Products Association (NPA). The NPA has its own GMP program which is even more demanding than the FDA's rules.

Ingredients are purchased from reliable sources and tested extensively to prove their potency and purity.

You can call our award winning Customer Relations staff using our toll-free numbers.
Your purchase is backed by a 1 year, satisfaction guarantee
Not 100% happy with your purchase from us? Send it back within 365 days (full year) of the purchase for a full refund or product replacement - whichever you prefer. We do not want you to have any product from us which does not fully meet or exceed your expectations.
Enjoy your Xtend-Life product with full confidence that you've truly bought some of the best nutritional supplements and skincare products in the world!
* In December 2012, the FDA recognized New Zealand as having a comparable food safety system. This is the first time that the FDA has recognized a foreign food safety system as comparable. The food safety system includes relevant laws and regulations, inspection programs, compliance and enforcement and laboratory support. Xtend-Life is fully meeting all requirements of the New Zealand food safety system.
Save
Save
Save