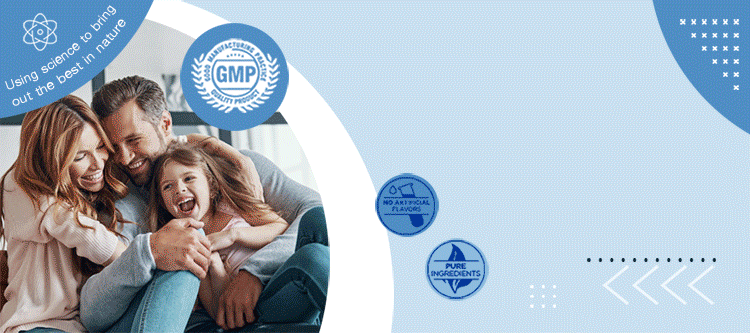 Vitamin B6
Vitamin B6 (Pyridoxal-5-Phosphate)
Vitamin B6 supports glycogen and nitrogen metabolism, production and transport of amino acids, production and maintenance of red blood cells and hemoglobin, nerve tissues and antibodies. Women taking oral contraceptives have lower levels of B6.

Vitamin B6 may be beneficial in acne, autism, attention deficit-hyperactivity disorder (ADHD), arthritis, allergies, depression, high homocysteine, heart disease, elevated lipid levels, immune depression, morning sickness, depression associated with pregnancy and oral contraceptive use, premenstrual syndrome, menopausal symptoms, age-related cognitive decline, muscle cramps, conjunctivitis, bladder infection, hypertension, water retention, asthma, canker sores, carpal tunnel syndrome, schizophrenia, vertigo and obesity.
Published Clinical Studies
References
Hansten PD, Horn JR. Drug Interactions Analysis and Management. Vancouver, WA: Applied Therapeutics Inc., 1997 and updates.

Mayer EL, Jacobsen DW, Robinson K. Homocysteine and coronary atherosclerosis. J Am Coll Cardiol 1996;27:517-27.

Voutilainen S, Lakka TA, Porkkala-Sarataho E, et al. Low serum folate concentrations are associated with an excess incidence of acute coronary events: the Kuopio Ischaemic Heart Disease Risk Factor Study. Eur J Clin Nutr 2000;54:424-8.

Bostom AG, Gohh RY, Beaulieu AJ, et al. Treatment of hyperhomocysteinemia in renal transplant recipients. A randomized, placebo-controlled trial. Ann Intern Med 1997;127:1089-92.

Honma N. The effect of lactic acid bacteria, Part 1: biological significance. New Medicines and Clinics 1986;35(12):1-3.

Cummings JH, Macfarlane G. Role of intestinal bacteria in nutrient metabolism. J Parenter Enteral Nutr 1997;21(6):357-65.

Brenner A. The effects of megadoses of selected B complex vitamins on children with hyperkinesis: controlled studies with long-term follow-up. J Learn Disabil 1982;15:258-64.

Geerling BJ, Dagnelie PC, Badart-Smook A, et al. Diet as a Risk Factor for the Development of Ulcerative Colitis. Am J Gastroenterol 2000;95:1008-13.

Brattstrom LE, Israelsson B, Jeppsson JO, et al. Folic acid-an innocuous means to reduce plasma homocysteine. Scand J Clin Lab Invest 1988;48:215-21.

Wyatt KM, Dimmock PW, Jones PW, O'Brien PM. Efficacy of vitamin B6 in the treatment of premenstrual syndrome. BMJ 1999;318:1375-81.

Micromedex Healthcare Series. Englewood, CO: MICROMEDEX Inc.

Kastrup EK. Drug Facts and Comparisons. 1998 ed. St. Louis, MO: Facts and Comparisons, 1998.

Woodside JV, Yarnell JW, McMaster D, et al. Effect of B-group vitamins and antioxidant vitamins on hyperhomocysteinemia: a double-blind, randomized, factorial-design, controlled trial. Am J Clin Nutr 1998;67:858-66.

Landgren F, Israelsson B, Lindgren A, et al. Plasma homocysteine in acute myocardial infarction: homocysteine-lowering effect of folic acid. J Intern Med 1995;237:381-8.

Christensen B, Landaas S, Stensvold I, et al. Whole blood folate, homocysteine in serum, and risk of first acute myocardial infarction. Atherosclerosis 1999;147:317-26.

Rattan V, Sidhu H, Vaidyanathan S. Effect of combined supplementation of magnesium oxide and pyridoxine in calcium-oxalate stone formers. Urol Res 1994;22(3):161-5.

Coleman M, Steinberg G, Tippett J, et al. A preliminary study of the effect of pyridoxine administration in a subgroup of hyperkinetic children: A double-blind crossover comparison with methylphenidate. Biol Psych 1979;14:741-51.

O'Mara NB. PremesisRx. Therapeutic Research Faculty. Pharmacist's Letter/Prescriber's Letter 1999;15:151206.

McKevoy GK, ed. AHFS Drug Information. Bethesda, MD: American Society of Health-System Pharmacists, 1998.

Yates AA, Schlicker SA, Suitor CW. Dietary reference intakes: The new basis for recommendations for calcium and related nutrients, B vitamins, and choline. J Am Diet Assoc 1998;98:699-706.