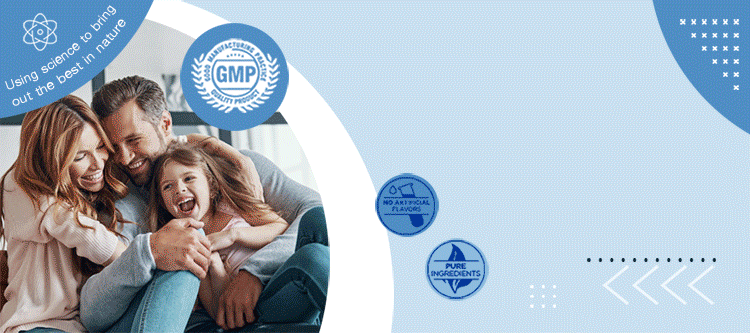 Rutin
Rutin
Rutin is a bioflavonoid related to quercetin and hesperidin that helps in the elimination of cholesterol from the body, as well as helping the body to develop greater elasticity of the arterial walls, promoting greater blood flow and protecting the capillary arteries. It also facilitates the absorption and use of vitamin C by the body. It is important for healthy collagen, the building block of skin, tendons and arterial and venous walls.
Rutin may be beneficial in chronic venous insufficiency, capillary fragility, hypertension, infections, atherosclerosis, osteoarthritis, hemorrhoids, stroke prevention and high cholesterol.
Polyphenolic antioxidants inhibit peptide presentation by antigen-presenting cells.
Gong J, Chen SS.
Division of Allergy, La Jolla Institute for Allergy and Immunology, San Diego, CA, USA.
Antigen-presenting cells (APC) provide two essential signals, e.g., antigenic peptides as well as costimulatory molecules for T-cell activation. Small molecules of smoke tobacco extracts (SM-STE) inhibited antigen presentation of A20 to OVAp-specific T-cell hybridomas. Pretreatment of A20 but not T hybridomas abrogates the APC function. Viability of APC and levels of MHCII, CD40 and B7 of APC were not affected by this treatment. The active principle, inhibiting APC was reproduced with pure tobacco polyphenols, quercetin and its glycoside, rutin. Antioxidant activity of rutin is relevant since rutin downregulated levels of reactive oxygen species (ROS) in phorbol ester-stimulated A20; moreover, another antioxidant, N-acetyl cysteine (NAC) also inhibited antigen presentation, albeit at a higher concentration. Other types of APC, such as bone marrow-derived mast cells (BMMC), MHCII-transfected fibroblast, and splenocytes are affected by tobacco polyphenols. We propose that polyphenols may affect redox-sensitive signal transduction pathway since APC function of PD 98059, MEK inhibitor-pretreated A20 were similarly abrogated. Taken together, we propose that maintaining appropriate intracellular redox of APC is crucial for its antigen-presenting function.
PMID: 14636833 [PubMed - in process]
Effects of rutin supplementation on antioxidant status and iron, copper, and zinc contents in mouse liver and brain.
Gao Z, Xu H, Huang K.
Department of Chemistry, Huazhong University of Science & Technology, Wuhan, People's Republic of China.
The effect of rutin on total antioxidant status as well as on trace elements such as iron, copper, and zinc in mouse liver and brain were studied. Mice were administrated with 0.75 g/kg or 2.25 g/kg P. O. of rutin for 30 d consecutively. Following the treatment, the activity of total antioxidant status, catalase, Cu,Zn-superoxide dismutase, Mn-superoxide dismutase, zinc, copper, and iron were measured in mouse liver and brain. The results showed that rutin significantly increased the antioxidant status and Mn-superoxide dismutase activities in mouse liver, but it had no effect on these variables in the brain. Treatment with a higher concentration of rutin significantly decreased catalase activity and iron, zinc, and copper contents in mouse liver; it also resulted in a slower weight gain for the first 20 d. These results indicate that rutin taken in proper amount can effectively improve antioxidant status, whereas at an increased dosage, it may cause trace element (such as iron, zinc, and copper) deficiencies and a decrease in the activities of related metal-containing enzymes.
PMID: 12350136 [PubMed - indexed for MEDLINE]
Dietary G-rutin suppresses glycation in tissue proteins of streptozotocin-induced diabetic rats.
Nagasawa T, Tabata N, Ito Y, Aiba Y, Nishizawa N, Kitts DD.
Food and Health Science, Faculty of Agriculture, Iwate University, Morioka, Iwate, Tokyo, Japan.
The present study focused on examining the efficacy of feeding a rutin-glucose derivative (G-rutin) to inhibit glycation reactions that can occur in muscle, kidney and plasma proteins of diabetic rats. Both thiobarbituric acid-reactive substance levels and protein carbonyl contents in muscle and kidney were significantly (p < 0.05) reduced in streptozotocin-induced diabetic rats fed G-rutin supplemented diet, compared to diabetic rats fed control diet. The N(epsilon)-fructoselysine content in muscle and kidney, a biomarker of early glycation reaction, was markedly (p < 0.05) increased by diabetes, but significantly (p < 0.05) reduced in diabetic rats fed G-rutin. Advanced glycation end-products (AGEs) in serum and kidney protein were measured by immunoblot using anti-AGE antibody, and were also reduced in diabetic rats fed dietary G-rutin. Feeding G-rutin also slightly inhibited aldose reductase activity in these animals. These results demonstrate for the first time that dietary G-rutin consumption can provide potential health benefits that are related to the inhibition of tissue glycation reactions common to diabetes.
PMID: 14577587 [PubMed - in process]
Neuroprotective effect of antioxidants on ischaemia and reperfusion-induced cerebral injury.
Gupta R, Singh M, Sharma A.
Department of Pharmaceutical Sciences and Drug Research, Punjabi University, 147002, Punjab, Patiala, India.
The present study is designed to investigate the effect of dietary flavanoid rutin, micronutrient selenium and garlic oil on ischaemia and reperfusion-induced cerebral injury. Global cerebral ischaemia was induced by occluding right and left common carotid arteries for 10min followed by reperfusion for 24h. Cerebral infarct size was estimated using triphenyltetrazolium chloride staining. Elevated plus maze was employed to estimate short-term memory. Degree of motor incoordination was evaluated using inclined beam-walking test and lateral push test. Mitochondrial thiobarbituric acid reactive substances (TBARS) assay was employed as an index of oxidative stress. Global cerebral ischaemia followed by reperfusion produced a significant impairment in short-term memory and motor coordination and produced a notable increase in mitochondrial TBARS. Administration of rutin and garlic oil before global cerebral ischaemia markedly reduced cerebral infarct size and attenuated impairment in short-term memory and motor coordination. Administration of sodium selenite either before or after global cerebral ischaemia markedly reduced cerebral infarct size and attenuated impairment in short-term memory and motor coordination. The protective effect of rutin, sodium selenite and garlic oil was accompanied by a marked decrease in mitochondrial TBARS. On the basis of these results, it may be suggested that rutin and garlic oil administrated before cerebral ischaemia may scavenge reactive oxygen species and consequently attenuate global cerebral ischaemia and reperfusion-induced cerebral injury. Sodium selenite administrated before and after cerebral ischaemia may be neuroprotective due to its antioxidant effect.
PMID: 12798674 [PubMed - in process]
Inhibitory Effects of Dietary Monoglucosyl-rutin on Azoxymethane-induced Colon Carcinogenesis in Rats.
Matsunaga K, Yoshimi N, Shimoi K, Yamada Y, Katayama M, Sakata K, Kumo T, Yoshida K, Qiao Z, Kinae N, Mori H.
First Department of Pathology of Gifu University School of Medicine, Gifu 500-8705 Japan. kengo@cc.gifu-u.ac.jp
The dietary effect of monoglucosyl-rutin (M-R), a flavonoid, on azoxymethane (AOM)-induced colon carcinogenesis was investigated in two experiments with 5 week old, F344 male rats. In the first experiment (5 weeks study), effects of MR on AOM (15 mg/kg body weight 3 times weekly)-induced formation of aberrant crypt foci (ACF) in five groups were assessed. In this experiment, group 3 given 500 ppm M-R with AOM had a significantly smaller number of ACF containing 4 or more aberrant crypts than group 1 with AOM alone, and groups 2 and 3 given 100 ppm or 500 ppm M-R respectively had significantly lower BrdU labeling indices in the epithelial cells of large bowel than group 1. For the second experiment, rats were divided into 8 groups. Groups 1-5 were given AOM as in the first experiment. Groups 2-5 were fed diets containing 100ppm or 500ppm M-R for 4 weeks in the initiation phase or 36 weeks in the post-initiation phase. Group 6 was given 500ppm M-R throughout the experiment, and group 7 was kept on the basal diet and served as a control. At the termination of the experiment (40 weeks after the start), groups 2-5 had significantly smaller numbers of positive cells with anti-proliferating cell nuclea antigen (PCNA) antibody than group 1. Furthermore, group 5 treated with 500ppm M-R for 36 weeks demonstrated tendencies for decrease in the incidence and multiplicity of colon tumors. These data suggest that M-R has the potential to inhibit AOM-induced colon carcinogenesis.
PMID: 12718667 [PubMed - as supplied by publisher]